Why is the project called the "Tri-River?
The TRJR or the "Tri-River Joint Reservoir of Alberta" is based on the concept of connecting the three rivers of Elbow, Sheep and Highwood that are naturally close to each other at a location upstream (approximately 15 km. apart). This would provide the functionality nucleus for this project.
Historically, there are four rivers that cause dangerous floods in southern Alberta:
Instead of Managing Each River Separately,
Why Not Manage Them From ONE Central Location?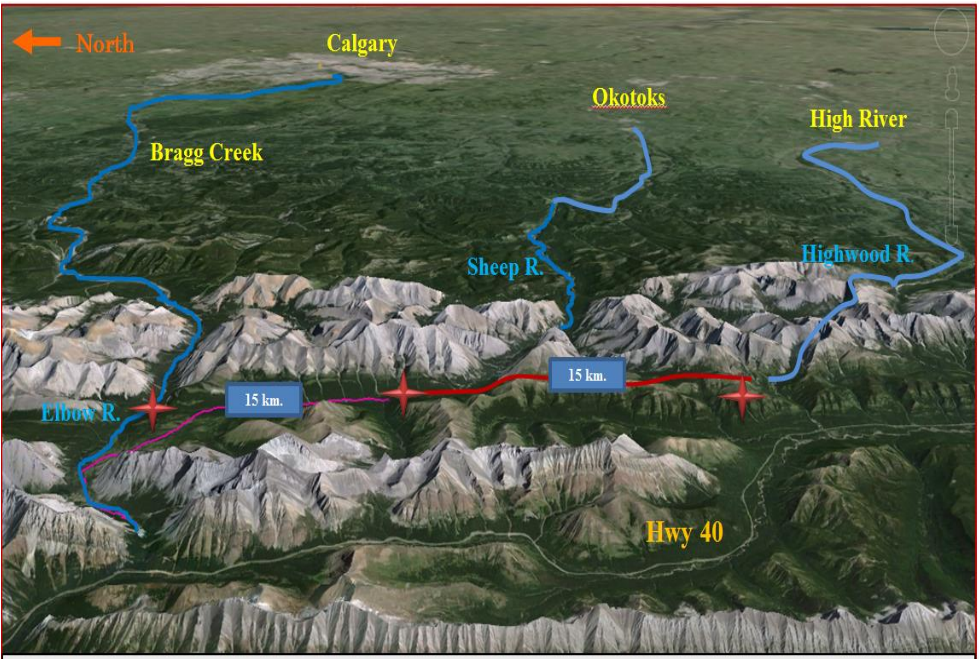 Nature offers an amazing opportunity to manage these rivers simultaneously from one location.
THIS OPPORTUNITY MUST NOT BE WASTED!